A Better Bike is Standard
Unlike many builders, we don't charge extra for things that should be included from the start. From our decal-free finishes, to butted, size-specific tubesets, to thru axles and oversized head tubes, every No. 22 is made to be the best bike possible for its intended purpose. Better performance should never be an extra-cost option.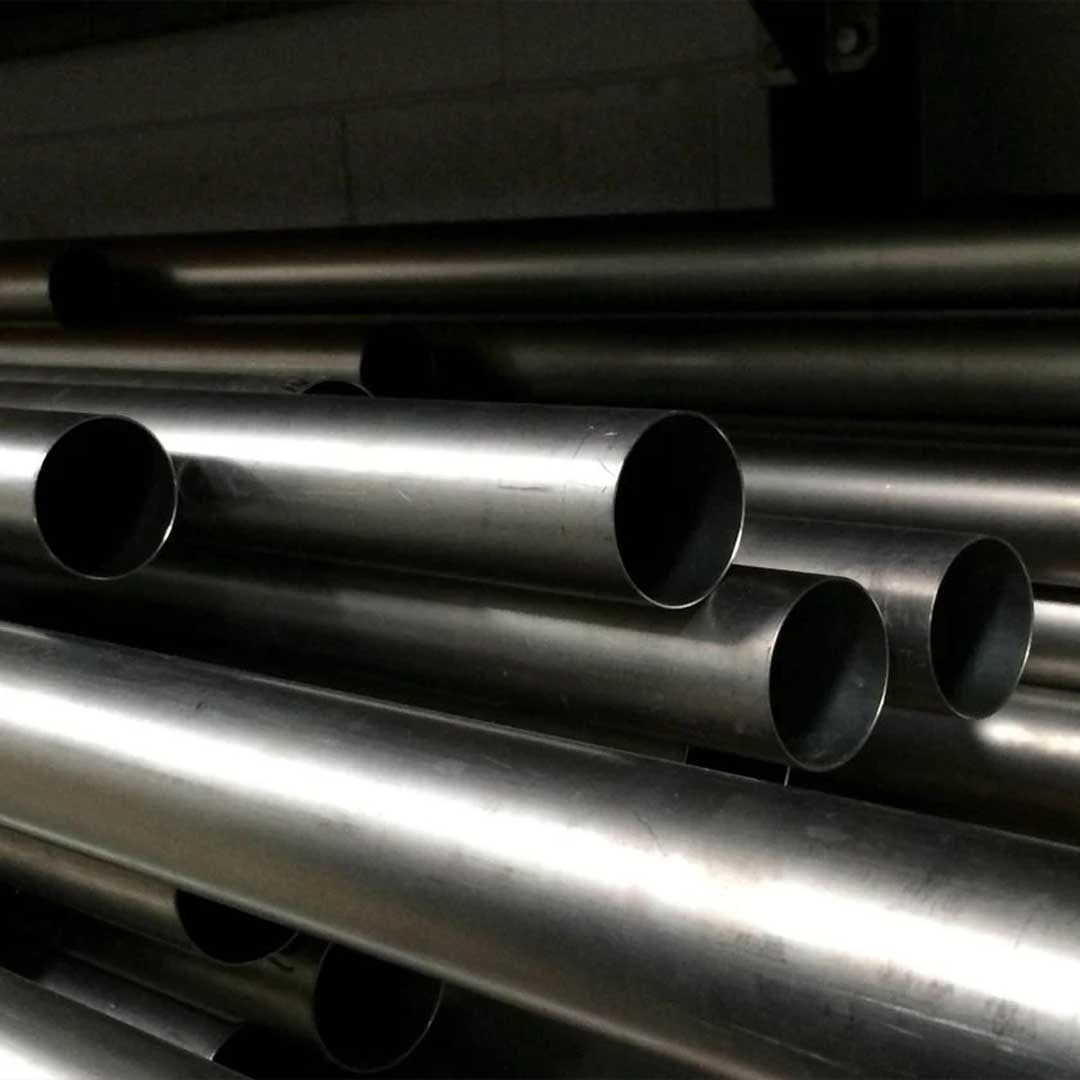 Size-Specific, Fully Butted Tubing
The average weight of a rider on a 50cm frame is vastly different from the average weight of a 60cm frame. Despite this, many manufacturers use the same stiffness target across all frame sizes of a given model. At No. 22 we tailor tube diameters, wall thickness and butting for every individual frame size.
The result: smaller sizes are lighter and have a smoother ride quality, while larger sizes are stiff enough for larger riders.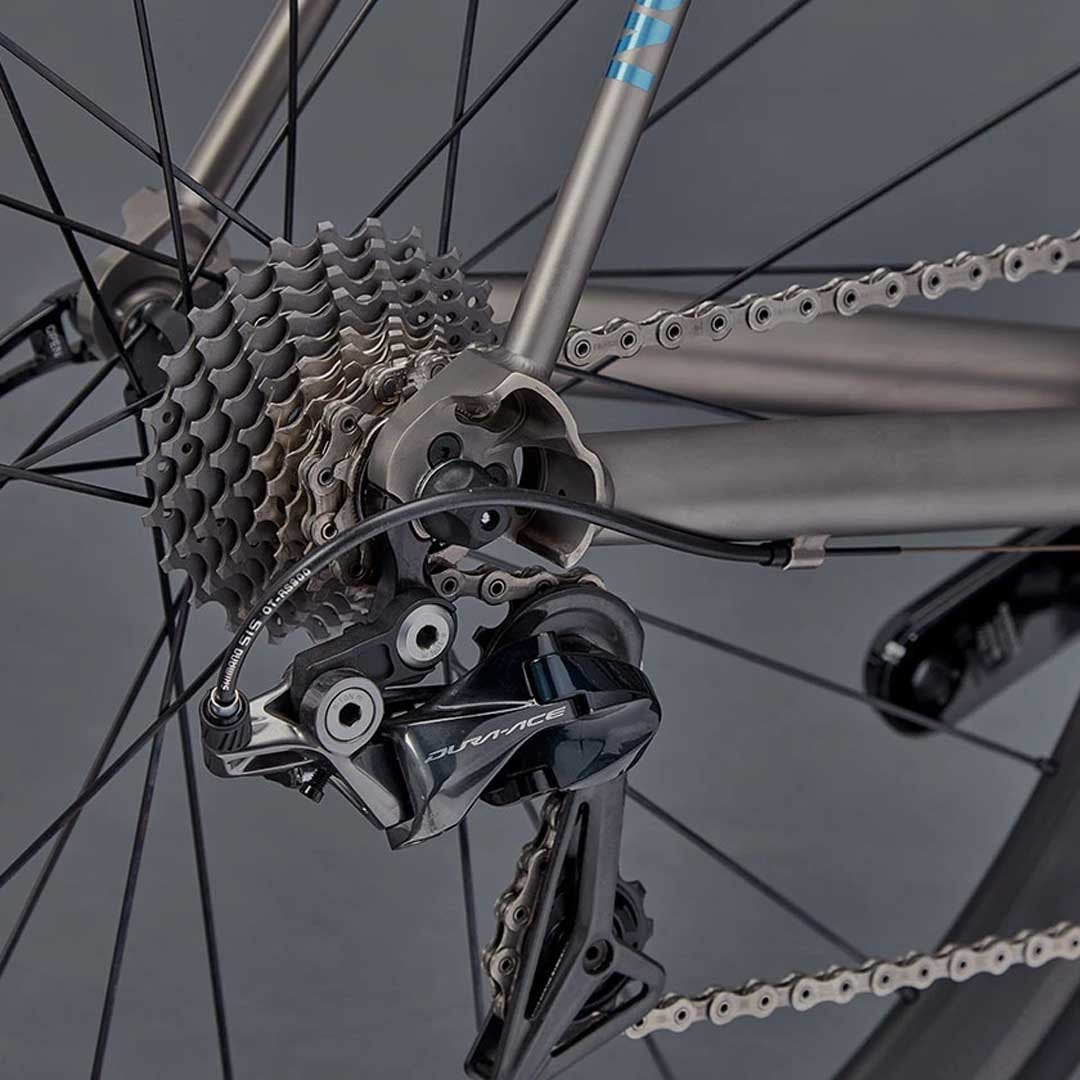 Bespoke Dropouts
The relationship between the wheels, chainstays and dropouts of a frame are among the most important factors determining a bike's ride quality, with dropouts playing a key role.
Every No. 22 uses a bespoke dropout of our own design. From the Reactor's unique double-hood that accepts massively oversized chainstays and svelte seatstays, to our disc models' thru axle dropouts designed to align perfectly with flat-mount calipers and X-12 thru axles, the dropouts on our frames are a perfect example of our sweat-the-details framebuilding method.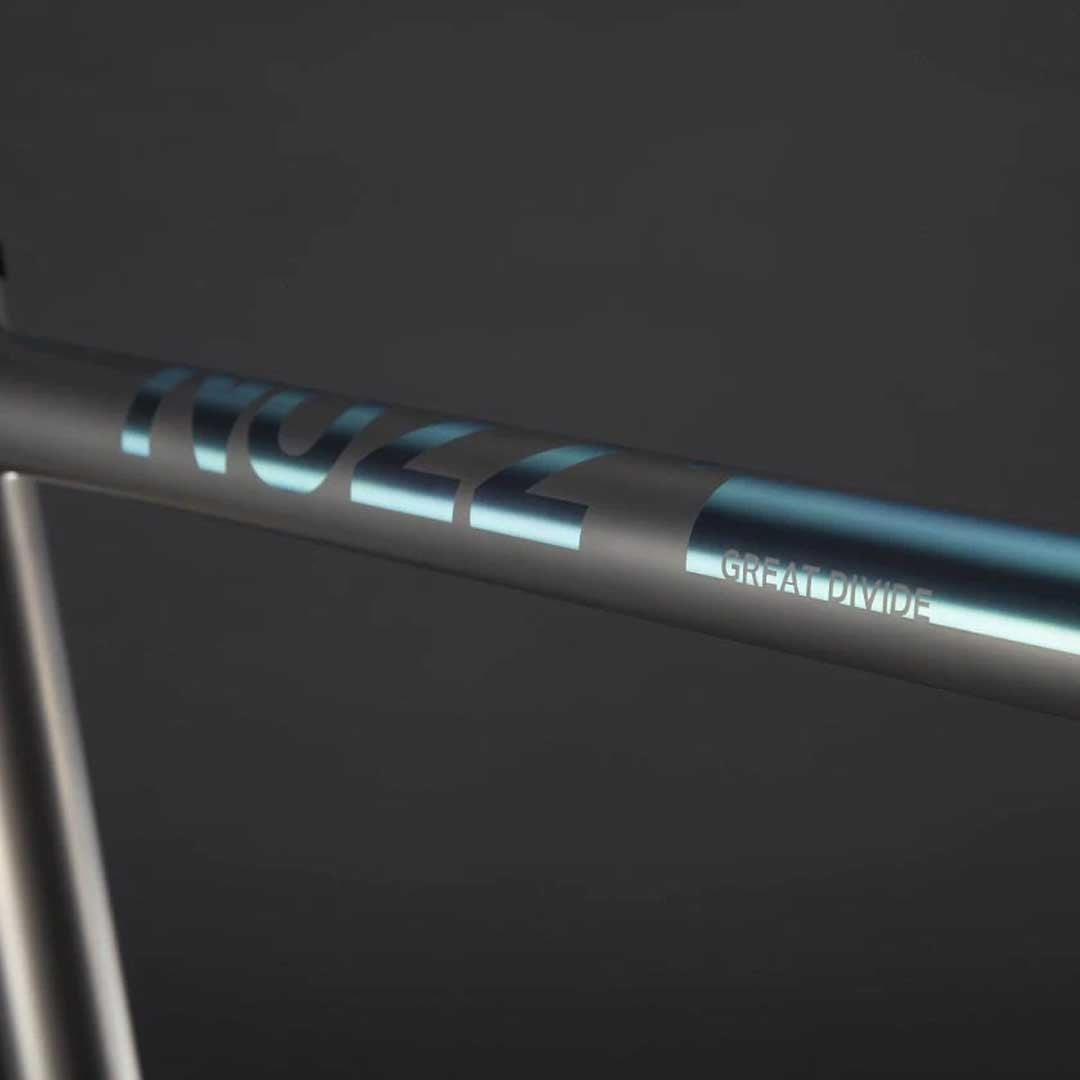 Decal Free Graphics
Where most builders charge extra for titanium finishes beyond the basic "brushed and stickered" look, we blast, brush and polish all of our intricate graphics onto each frame. Our standard "Raw" finish mixes polished and blasted surfaces to show off titanium's natural lustre.
In a process unique to titanium, our optional anodized finishes are done without the use of dyes or acids. Instead, electric current is run through the surface of the material to manipulate how light is refracted. The result is a stunning surface treatment that showcases the frame's intricate graphics.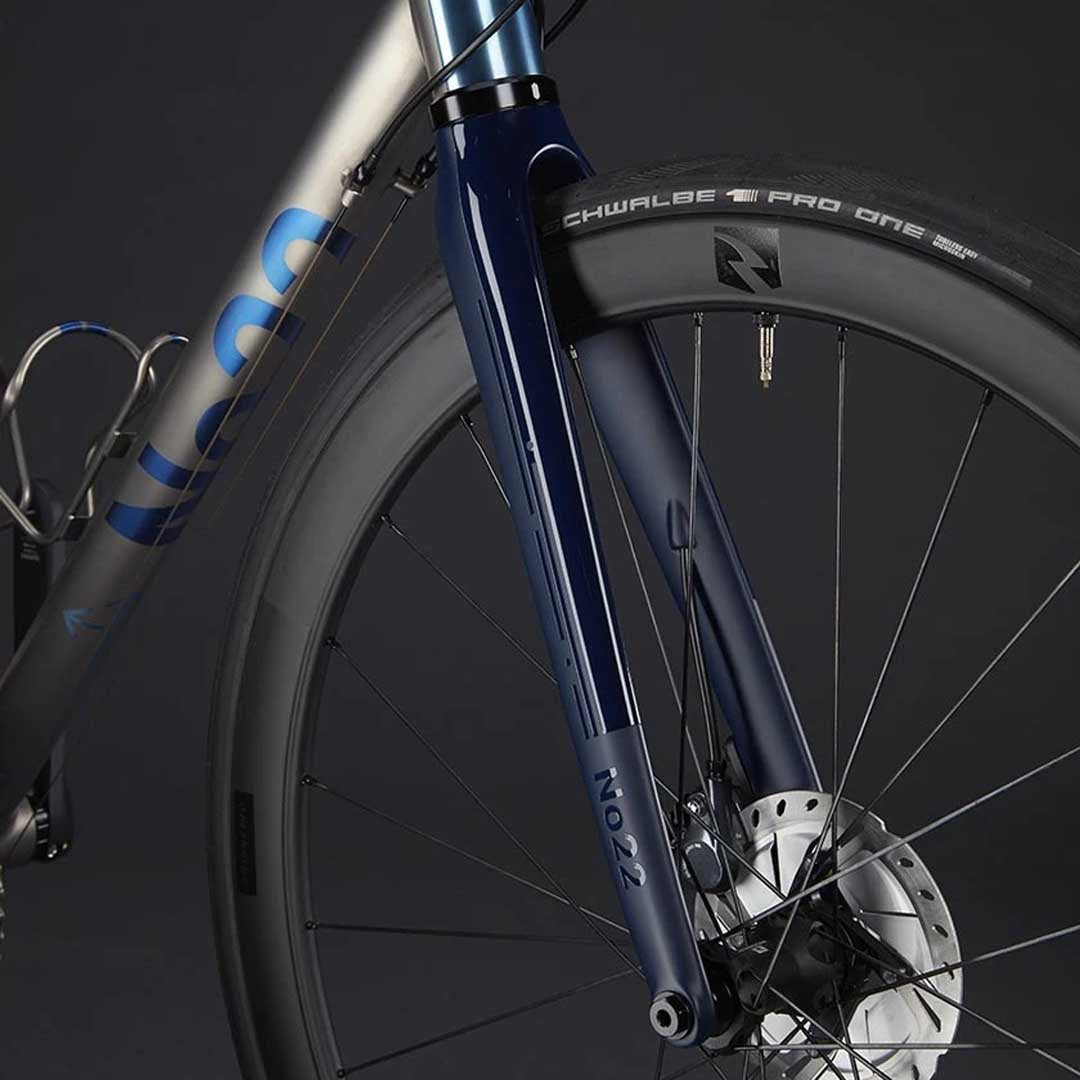 No. 22 Forks
One of the biggest challenges facing many framebuilders is fork options: different frame sizes require varying fork offsets, but most aftermarket forks are only available in one. Rather than compromise the handling of our largest and smallest frames, we use our own lineup of full-carbon forks, which are made in different rakes to suit our full range of frame sizes.
The result is better handling and reduced toe overlap across all sizes, as well as thru axles, internal hydraulic hose routing and generous tire clearance.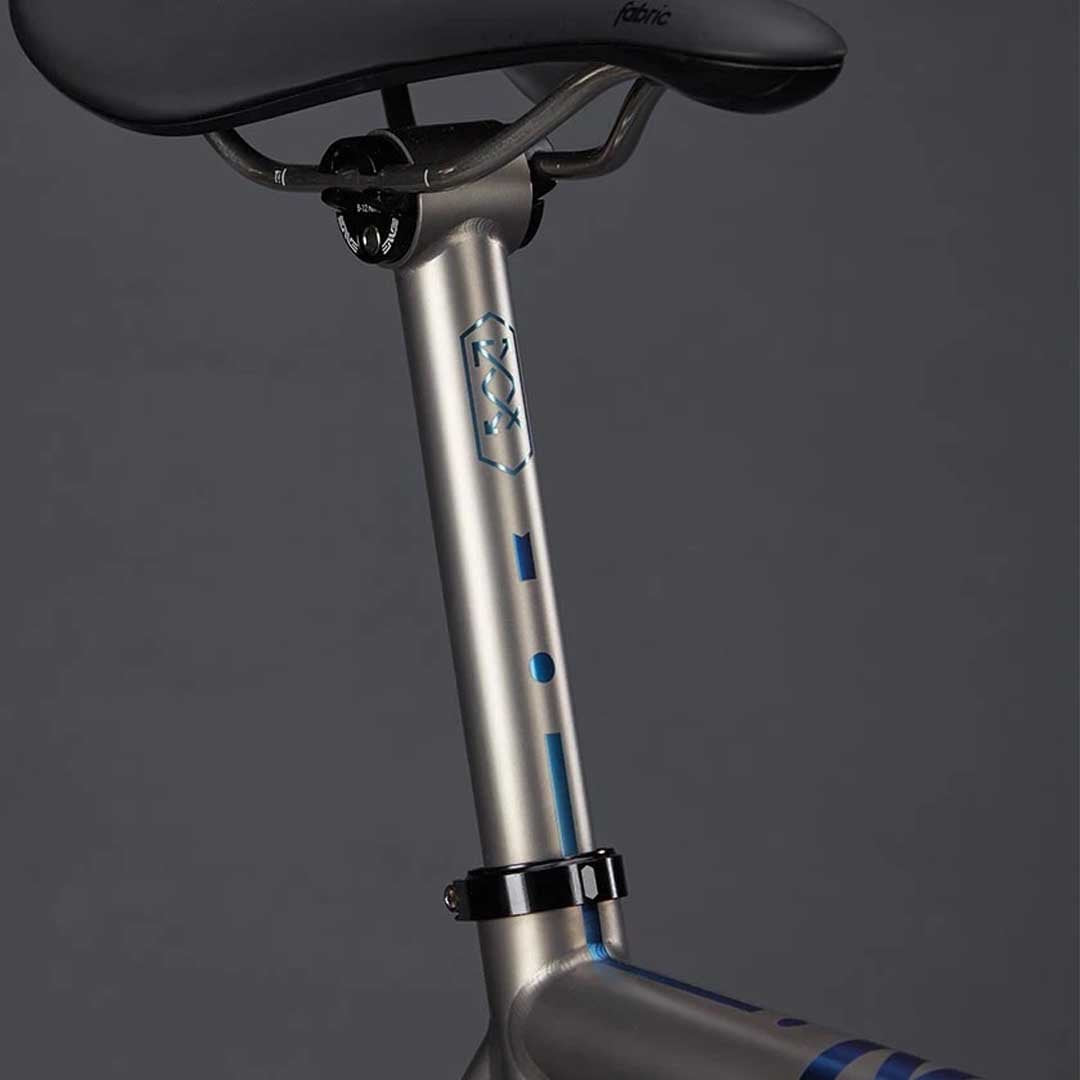 Finished Cockpits
On complete builds, our attention to detail doesn't end with the frame. Our builds include our titanium seatpost, finished to match the raw or anodized finish of your frame. Up front, our full carbon forks and aluminum stems are painted in one of three colour options with subtle graphics touches for each model.
All included at no extra charge with our Ready-Made builds.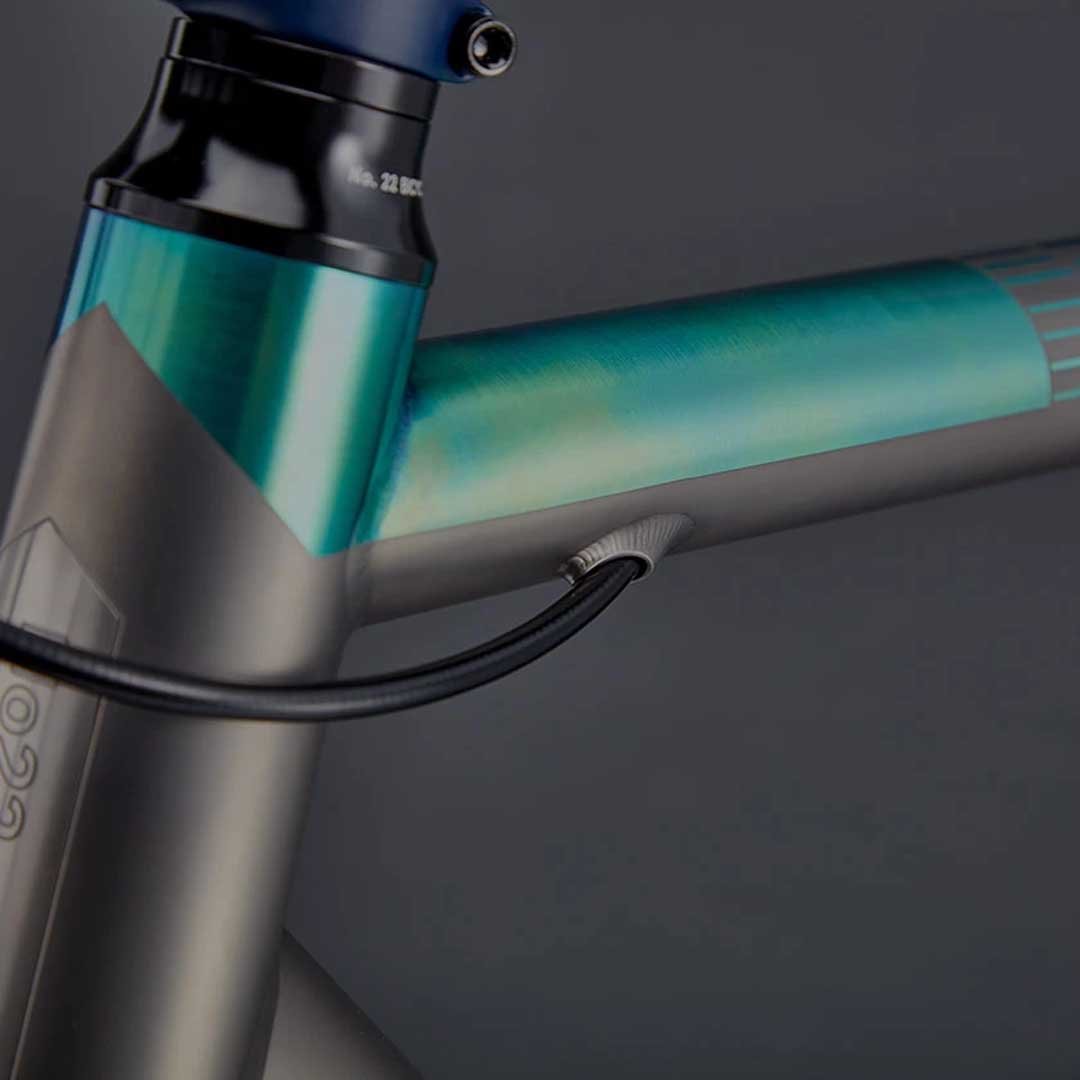 Internal Brake Hose
Cutting a hole in a tube to pass a cable through is easy, but doing it in a durable and user friendly way is not. Our models with internal rear brake routing use a titanium guide tube welded into a hand mitered hole. The guide tube reinforces the tube, maintaining the strength lost from the cable hole, while making running cables through the frame easier.
Internal brake hose routing is standard on every No. 22 with disc brakes.
Contemporary Performance. Artisan Precision.