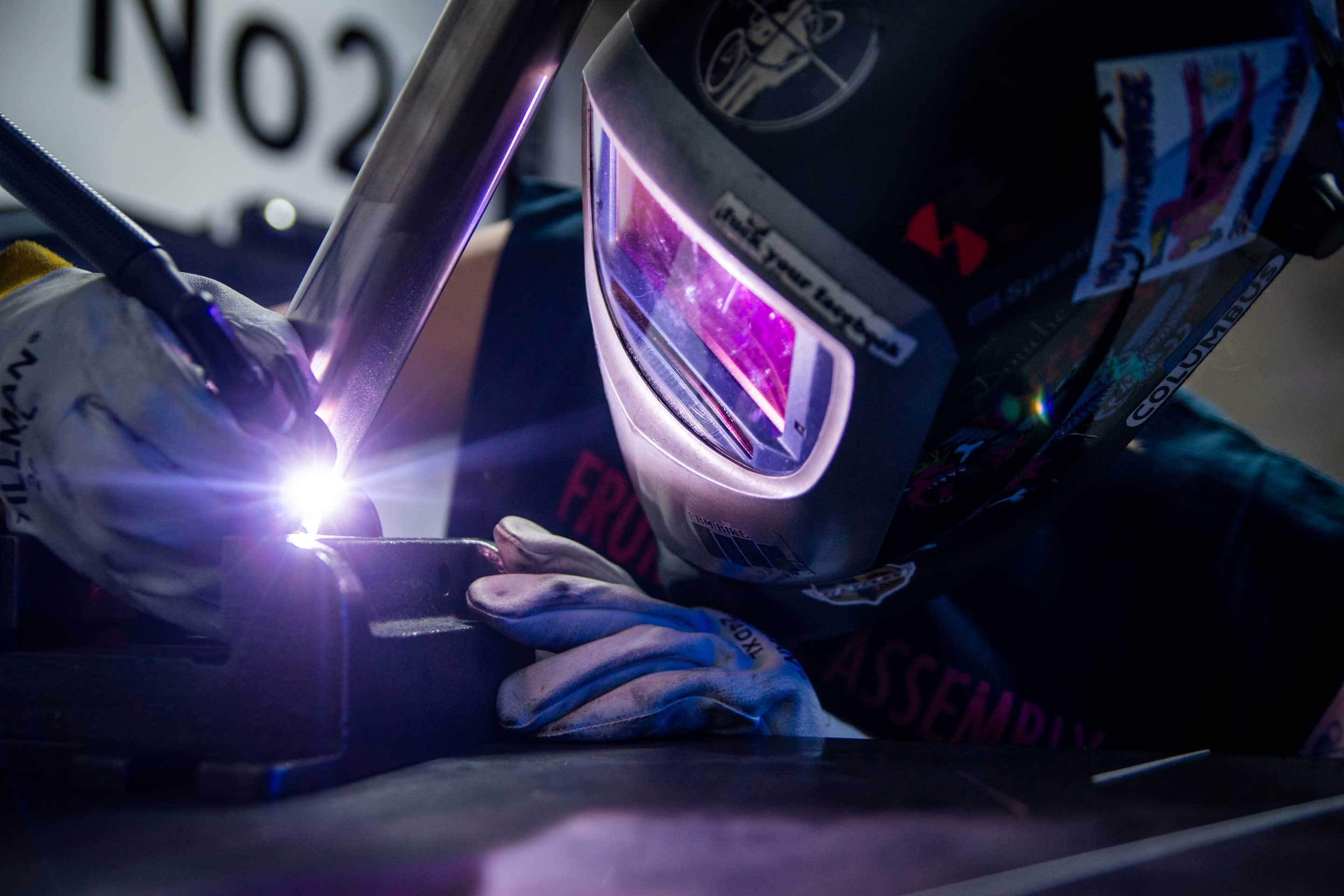 Titanium is currently enjoying a well-deserved renaissance in all disciplines of cycling. As a frame-building material, it checks all the right boxes: light weight, exceptional ride quality, great durability and classic good looks. While no material is perfect for all riders at all budgets, we (and a rapidly growing number of riders) believe that titanium offers the best combination of traits for the majority.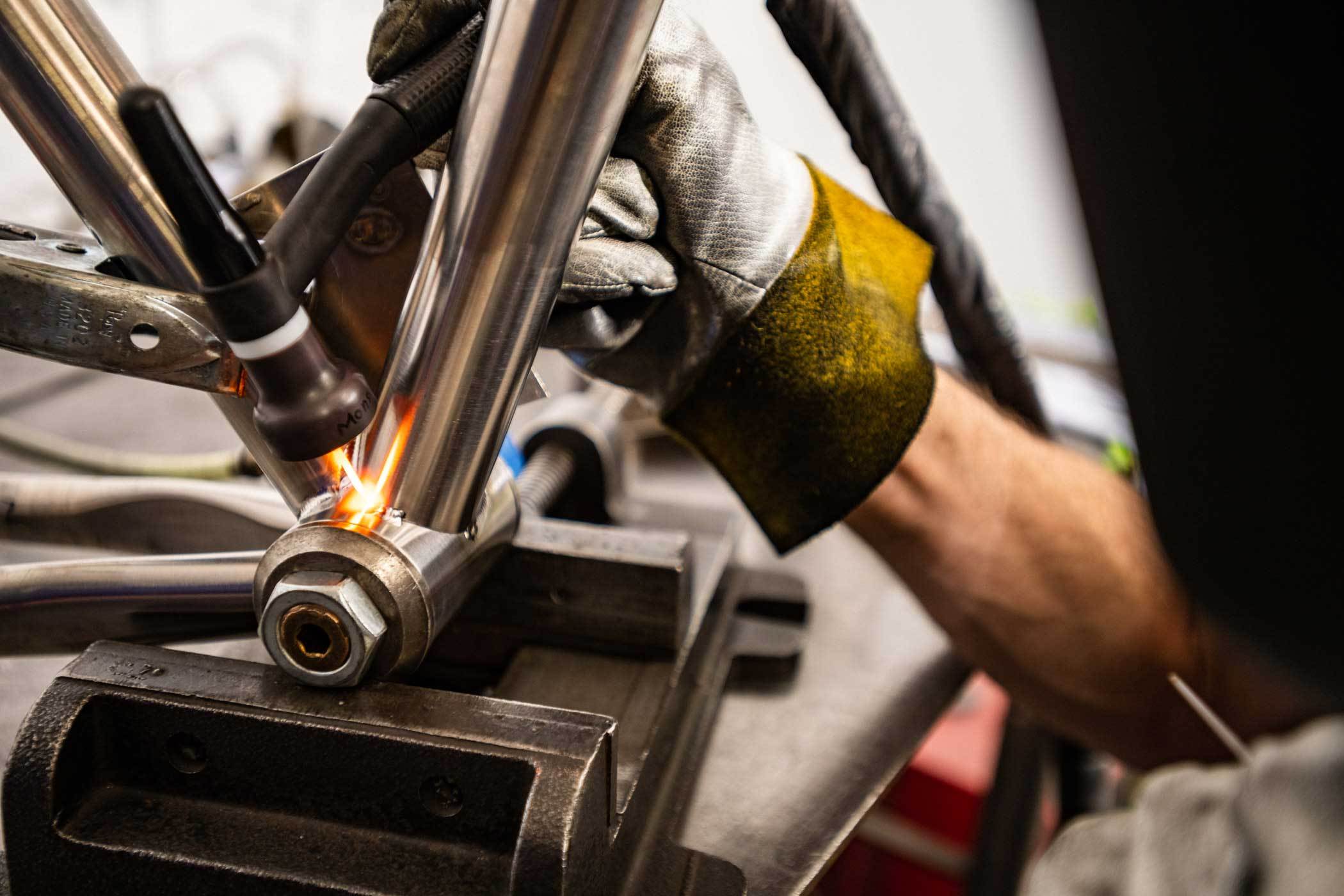 Durability
Titanium is the most durable material we know of for building our frames. With a fatigue life greater than aluminum, carbon and even steel, titanium is able to handle years of heavy usage that far exceed the limits of other materials. Titanium will never rust or corrode and is extremely hard, making titanium frames very resistant to the scratches, dings and hard-knocks that come with daily wear and tear.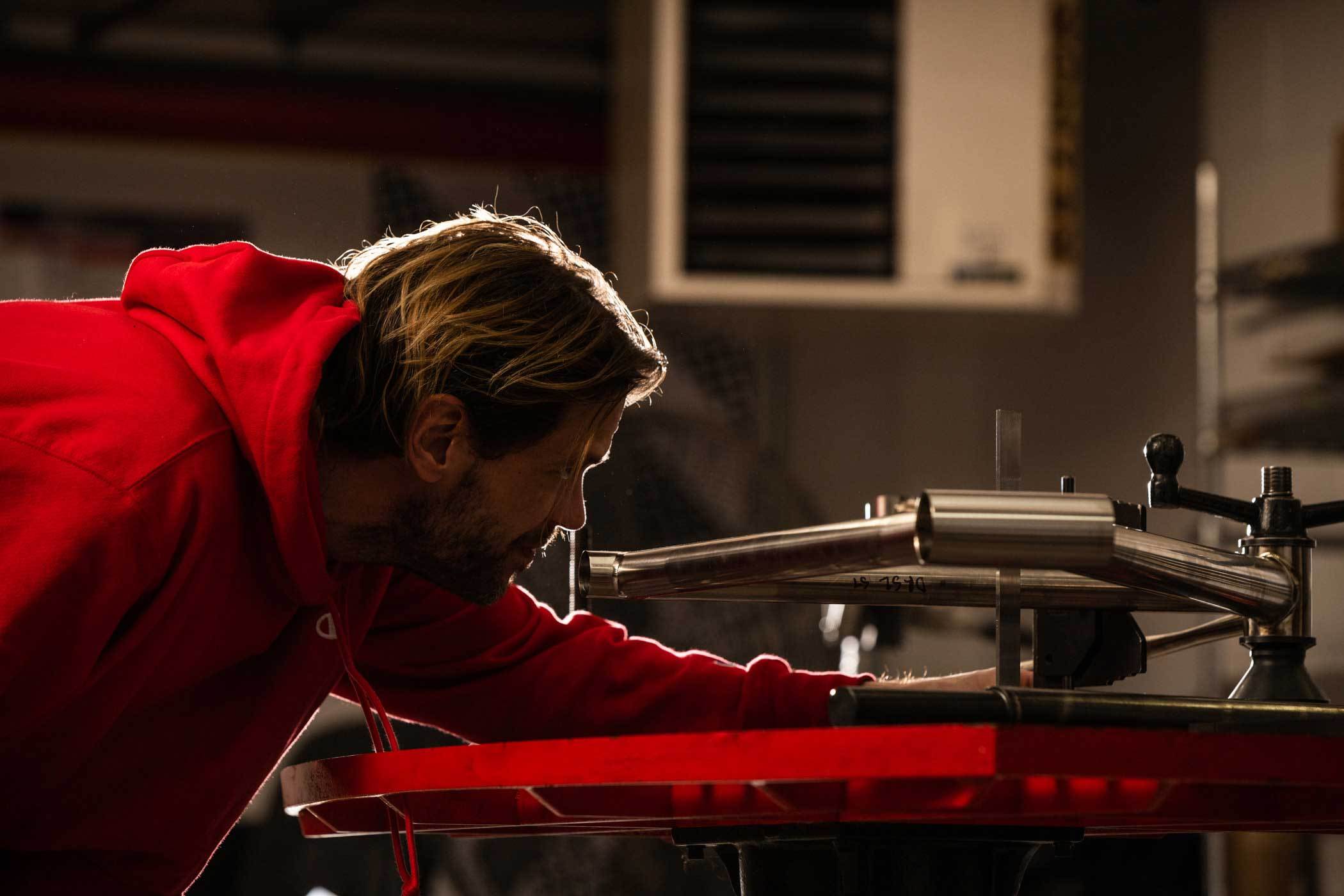 Ride Quality
The ride quality of titanium is the material's most noticeable benefit. Titanium tubes have a fantastic elasticity that gives a life and character unlike any other material. Where carbon or aluminum frames often feel harsh or wooden, titanium frames can absorb road harshness while still feeling crisp and energetic under pedaling efforts. Road Cycling UK described the character of our Great Divide frame as "sprightly" in their recent review. The result is a bike that keeps you fresh on long rides without sacrificing frame stiffness, power transfer or enjoyment.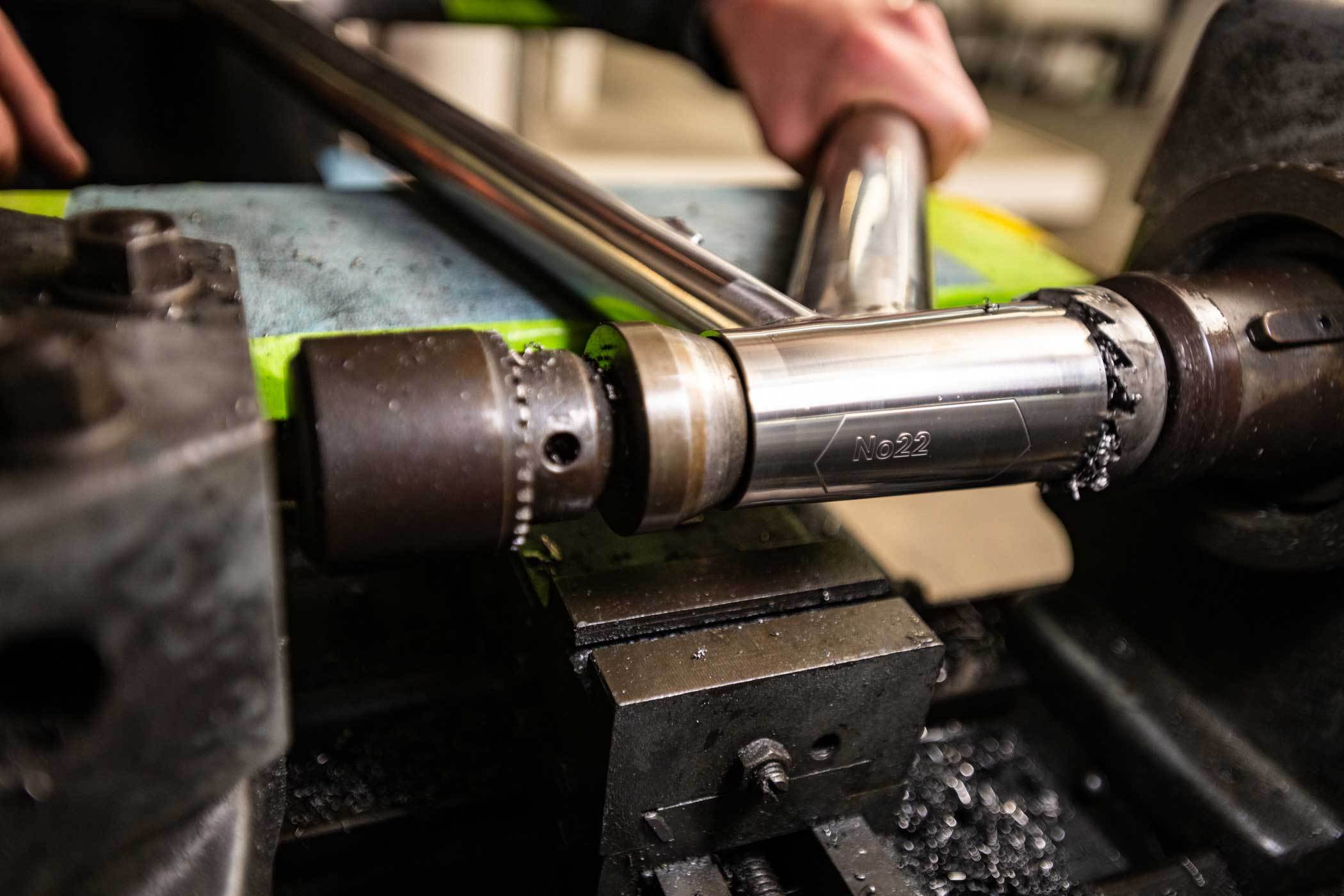 Low Weight
With ride quality and durability better than even steel, titanium's trump card is exceptionally low weight. A titanium tube of similar strength weighs approximately 40% less than steel. A titanium frame can rival the low weight of top-end carbon or aluminum frames, but with a level of durability and ride quality that is unparalleled.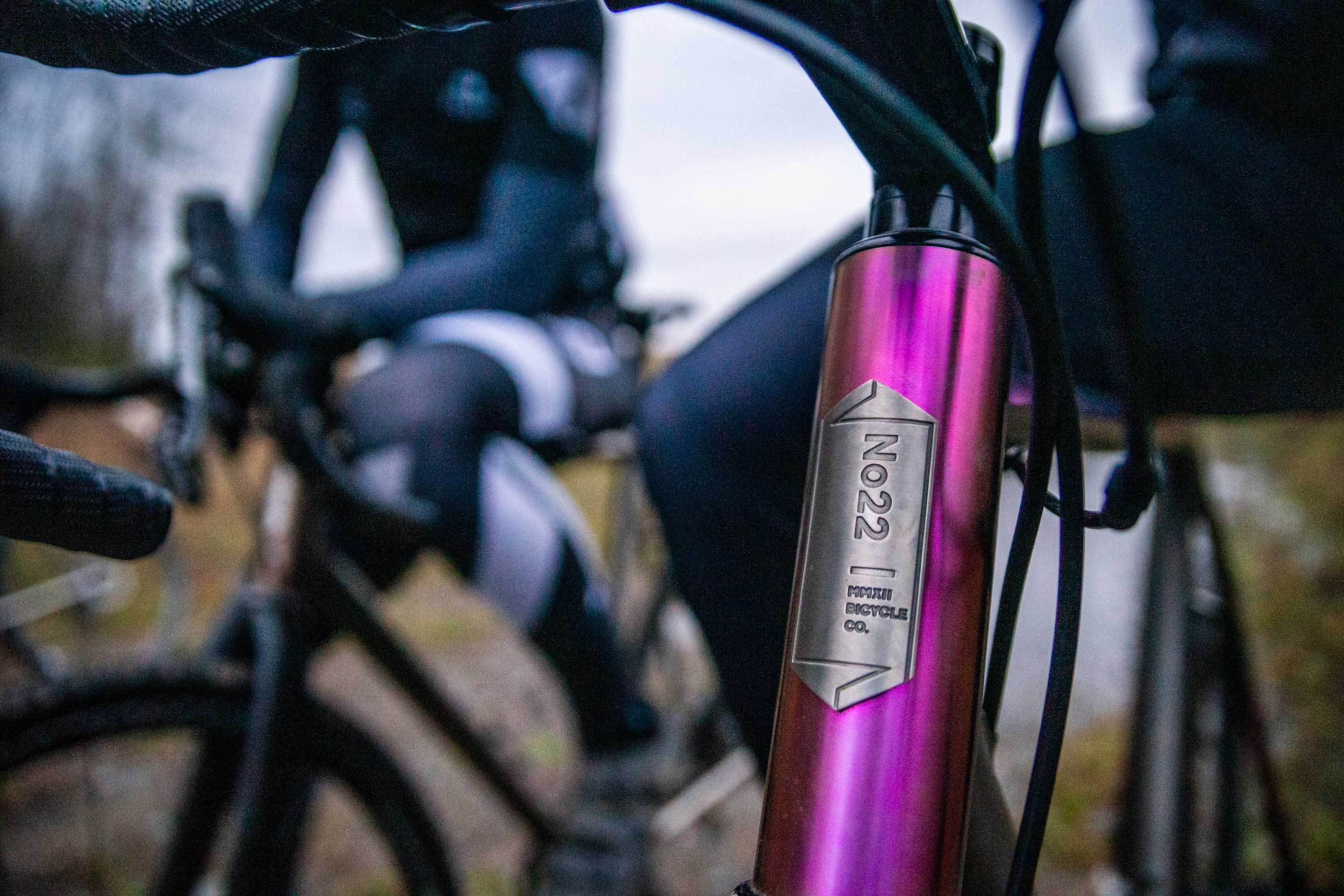 We are so enamored by titanium it that it inspired our company name (22 being the periodic table number of titanium). We use only top-shelf 3Al/2.5V aerospace grade titanium tubing on all of our frames, welded by some of the top American craftsmen in the industry. As a testament to our craftsmanship, all of our frames are backed by a ten year warranty.